The Bradford Dungeon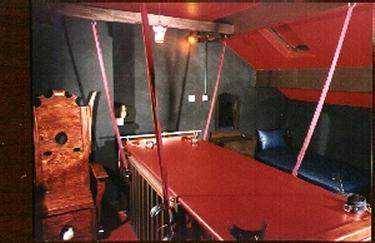 Visit the Bradford Dungeon on your next visit to England. There are lots of good value local guest houses where you can spend a few days to recover from your adventures at The Bradford Dungeon Rental.The dungeon is exquisitely fitted and immaculately clean.


Packed with exciting pleasure devises and restraints, full size eight foot tilting rack, wall and beam suspensions, cling-film and mummy bench, three legged electric interrogation chair, secured lie back penetration and waxing cradle, high speed 'tie-n-spin' revolving bondage post, elaborate mistresses throne incorporating bend-over stocks and w/s below, long stay leatherette bondage bed, vibrating pulsed electrics and Tesla violet ray device, added atmosphere provided by music and lighting effects.



The dungeon is available to: Straight Couples and Gay, Les, Bi, TV, TS.




The Dungeon Rental Service
Located in West Yorkshire England