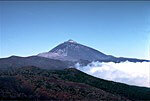 BDSM holidays in Tenerife




We are located in the Sunny South of Tenerife within a mild subtropical climate which
is perfect all year round for outdoor (and indoor) social activities.

The emphasis in Club 2001 is to encourage our guests to do exactly as they please,
in complete privacy and with total confidentiality.

"Club 2001" arranges introductions, parties and dinner parties, shows, BBQ's, day cruises
with all compatible participants. You may join in the daytime and the evening programs or,
if you prefer, arrange your own private entertainment via our in-house contact service.
We cater for singles and couples (heterosexual and gay) and special interest groups

"Quality Holidays for Quality People"



Website
email